Affordable Luxury
Vacation Rentals
Million Dollar Views
The Best Place to Stay In Fort Walton
Book Beach front accomodations direct and pay no additional service fees - only a cleaning fee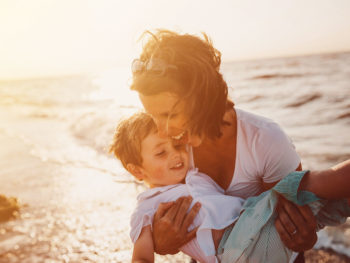 Family Traditions
Many guest families look forward to visiting the Nautilus each year and treasure their time here.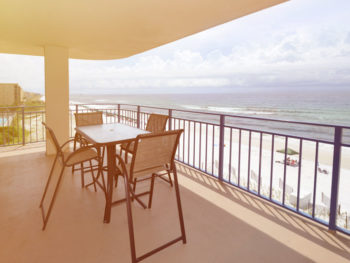 Ocean Wake Ups
There's nothing like stepping onto your balcony greeted by fresh salty breezes and rolling surf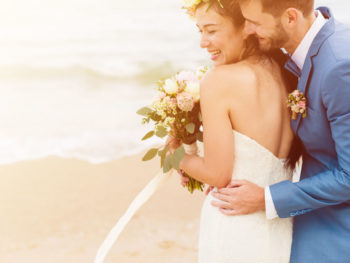 Southern Charm
Hospitality isn't exclusively a southern thing, but we do things just a little better around here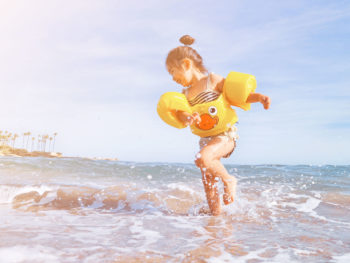 Island Vibes
No need to cross an ocean to vacation on a beach. Set your clock to island time with us
Fall In Love
Featured Condos
Every condo is uniquely decorated and fully equipped in anticipation of your every need. With many properties vying for your vacation business, The Nautilus truly offers the finest choice for lodging along Florida's Emerald Coast. 
Unit 1305
This one-bedroom condo has lots of space and a direct view of the beach. From the third floor...
Unit 1603
1603 is a warm beach front unit with 2 bedrooms and 2 baths.  It has wood floors and makes you...
Unit 1505
This modern 1 bedroom unit is very cute, it has lots of space to move around in.  The kitchen...
The Beach is Within Reach
Book your perfect beach getaway in 4 simple steps
1. Choose Your Dates
You pick the perfect dates and time and we'll save the perfect place that fits your schedule
2. Choose Your Room
Browse through our luxurious rooms and find the one that is exactly your taste
3. Confirm & Pay
Now all that's left is the formalities. Confirm your details and pay your depsit
4. Enjoy Your Stay!
That was easy! Now sit back and relax and check booking a room off your list! 
Vacation is Right Around the Corner
You deserve a better place to stay
The Nautilus sits right on the Gulf of Mexico and offers luxurious accommodations sure to meet the needs and expectations of any family vacation!  We have full kitchens as well as washers and dryers!  We also offer free beach service (2 chairs and an umbrella) March 1st to October 31st (weather permitting) on reservations of 14 days or less.  
Imagine the splendor of emerald-green waters and sugar-white beaches reaching beyond the horizon. Feel the warmth of the day radiate through your body as you relax and recharge.
Want to Safeguard Your Vacation Budget?
Consider Travel Insurance so you have peace of mind that money spent won't be money wasted
The Nautilus now offers Travel Insurance through CSA Travel Protection.
From Our Guests
what they say about nautilus

Kim M.
Stayed in Unit 1206 in December/January 2020. This is a corner unit with amazing views and a huge deck. Beautiful decor and comfortable furnishings. Perfect way to ring in the new year!

Tony G.
Not only is the complex well maintained and on a perfect spot on the beach, but all of the workers are very friendly and accomidating. Will make this location a regular stop from now on.

Mitchel T.
Can't say enough good things about this place! Fully equipped condos and all things you need are provided. The beach service is a huge plus as well. Nautilus is affordable and a wonderful place to go. You won't be disappointed!

Kevin B
Wonderful experience! Beautiful condos just a few steps from the beach! Been there twice and absolutely loved it! Will definitely be going back! 😀😀😀

Ian C.
Beautiful set of condos with great amenities. Always loved Okaloosa Island but the Nautilus made it even better than usual.
Estoppel certificates may be requested of Nautilus Community Association Inc by email – gm@nautiluscondominium.com or mail to 660 Nautilus Ct., Fort Walton Beach, FL 32548
Don't Miss a Thing!
Stay connected to the beach year round
We love to keep our guests up to date on what's happening on the Island and on the property and how to get more out of your next stay.